Autistic Spectrum Therapy in West Bloomfield, MI
Autism appears in each individual differently. The person in your life may be overwhelmed by the stimulation of everyday life and blow up about seemingly minor things. Or, they may insist on specific ways of doing things, then overreact when there is any frustration or change in their routine. Often, these behaviors can make it seem as if the person with autism is stuck in rigid thinking that limits their potential.
At the Center for Integrative Psychology, we seek to reduce these symptoms with treatments geared toward developing flexibility. Our neuromodulation and psychotherapy treatments are designed to promote problem-solving and stress reduction, allowing the individual to better process their surroundings and potential stressors. With our Neurotherapy techniques, individuals can progress toward developing lifelong skills that help them meet their needs and engage appropriately with the world around them.
Reach out to the Center for Integrative Psychology today to improve your life and daily functioning with Neurotherapy treatments.
How Our ASD Therapy Sessions Work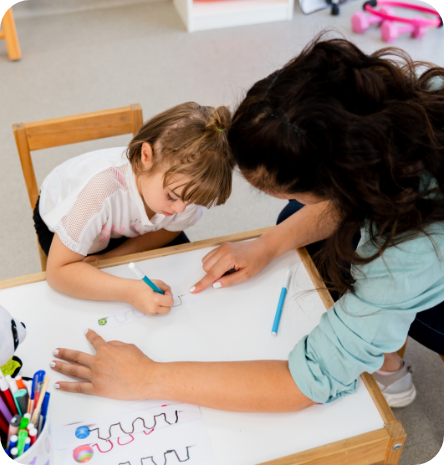 If you have struggled in the past to find meaningful outcomes with therapy for autism, the Center for Integrative Psychology may be able to help. We offer cutting-edge treatment plans and therapy techniques that help our clients see progressive personal development like never before. With a combination of Neurotherapy and psychotherapy, clients are able to improve cognitive flexibility to make their everyday lives easier and more productive.
Our highly trained team understands that autistic individuals are acutely attuned to sensory input, and that unfamiliar situations or stimulation can be exceptionally stressful to them. Our therapy sessions are designed to be calming and nurturing environments. We have found that once a client experiences neurotherapy, they quickly become accustomed to the treatment as they enjoy its soothing nature. We structure our initial approach with slow, gentle intentionality that carries on through every part of the therapeutic process.
Contact the Center for Integrative Psychology today to get started with our autism therapy.
Information About Autism Spectrum Disorder
What is autism spectrum disorder?
According to the American Psychological Association (
APA
), autism spectrum disorder (ASD) is characterized by restrictive and repetitive behavioral patterns as well as difficulties with social interactions. ASD is a term used to refer to any one of a category of disorders with these characteristics.
Why is it referred to as a spectrum?
Autism Spectrum Disorder (ASD) symptoms can vary greatly in the severity and manner of presentation (including levels of skill and functionality) among individuals with ASD. Additionally, conditions that were once separate diagnoses are now considered part of the larger ASD spectrum. This includes Autism, Childhood Disintegrative Disorder, Rett's syndrome, and Asperger's syndrome.
Contact the Center for Integrative Psychology today to learn more about how our neurotherapy and psychotherapy treatments may be able to help you or your loved one with ASD.
What results do you see from Neurotherapy treatments for ASD?
The results of our therapy can be life-changing, as attested to by the mother of an autistic 14-year-old teen:
"When my son started Neurofield neuromodulation at CIP he was in a self-contained ASD classroom, was receiving 8 to 12 seclusions per week for overactive aggressive behavior, and was required to wear a harness when transported to school on the bus for the safety of others. He is no longer required to wear a harness and he won the most improved student of the year award last year (after 45 sessions). Now (after 80 sessions) the school is recommending he be returned to the public high school with resource room support."