ADHD Treatment
Does your child have trouble focusing in school? Is there tension in the home because of problems getting schoolwork and household chores done? Are teachers spending a lot of time dealing with your child's misbehavior?
ADHD Can Be A Gift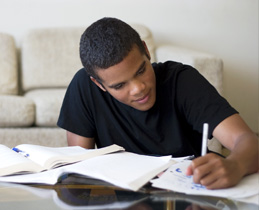 People who have ADHD think differently and solve problems differently than others. Thom Hartmann in his book
ADD: A Different Perspective
says that ADHD can be a gift to the individual and to society. However, ADHD that is simply allowed to run its unfettered course is a recipe for chaos. Helping your child recognize how ADHD is a gift and helping him see what he needs to change about his own life style are offered as a part of services at the Center for Integrative Psychology.
The Center for Integrative Psychology offers a number of non-medication interventions that help children pay attention, successfully finish things, be more compliant, and feel better about themselves. These techniques work for adults as well.
ADHD is a gift if you know how to use it
Call the Center for Integrative Psychology at 248 626-8889 to
learn more
about how to help your child to use his gift.